Go On Your Next Adventure with the 2021 Chevy Trailblazer, Now for Sale in Cottonwood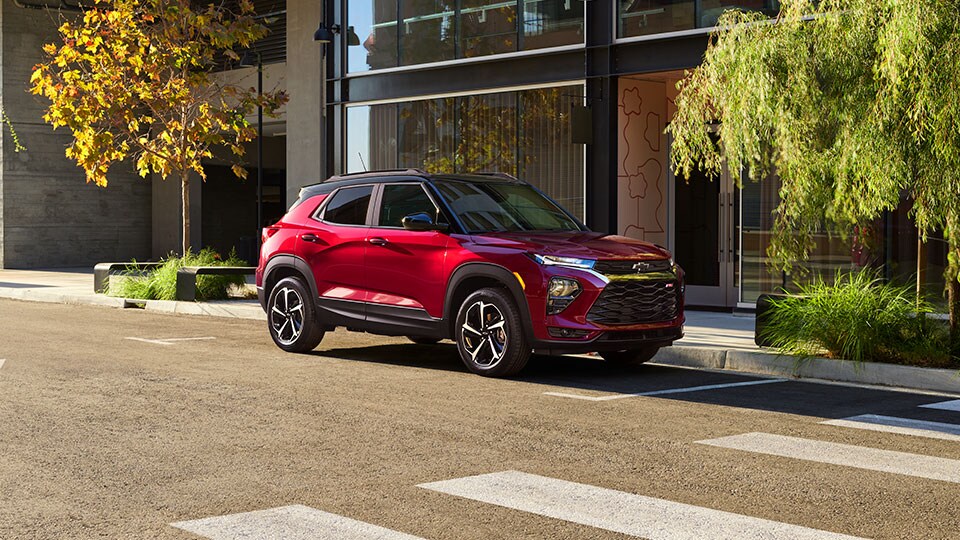 There's a reason it's called the Trailblazer. With the all-new 2021 Chevy Trailblazer, you'll be able to explore Camp Verde in ways that you'd only dreamed about. This vehicle has the tools and technology to take you through winding forests, rocky mountainsides, arid deserts, muddy plains, and every other landscape you can find in the United States. Here's what to expect when you buy a new 2021 Chevy Trailblazer from your local Chevy dealership.
Comfort, Technology & Style
When you first sit in the driver's seat, you'll be impressed by the plush, comfortable seating made from high-quality materials that stand up to ordinary wear-and-tear. You might be going on a rugged outdoor adventure, but that doesn't mean you can't enjoy a little luxury along the way. To your right is a convenient touch screen console with all your favorite apps.
On the dashboard is a clear, easy-to-read set of gauges. The 2021 Chevy Trailblazer also has settings that can be adjusted with buttons on the steering wheel, so everything you need is right at your fingertips.
Safety Features
When you get on the highway, you'll notice safety features like the following distance indicator, which lets you know how close you are to the vehicle in front of you. The 2021 Chevy Trailblazer also comes fully equipped with emergency braking to prevent an accident if an obstacle, vehicle, or pedestrian surprises you on the highway. You'll also appreciate the rear vision camera that lets you know exactly what's going on behind your vehicle.
This is what confident driving in Prescott Valley is meant to feel like.
Capability
And as for your outdoor adventures near Sedona, the 2021 Chevy Trailblazer offers increased fuel efficiency, so you won't have to worry about running out of gas while you're driving around in the middle of nowhere. This vehicle also comes with improved traction so your car can maintain its grip on harsh terrain and slippery surfaces.
Visit Larry Green Chevrolet today to give the new Trailblazer a spin.