You need more space than what a car typically offers, but you aren't looking for a truck. A new SUV or crossover offers many benefits, as does a cargo van. From capabilities to haul to a great fit with appropriate cargo specifications for your daily work or family fun, there are many attractive aspects. Look to see how a new Chevrolet SUV or cargo van can be that effective add on to your business or area traveling today!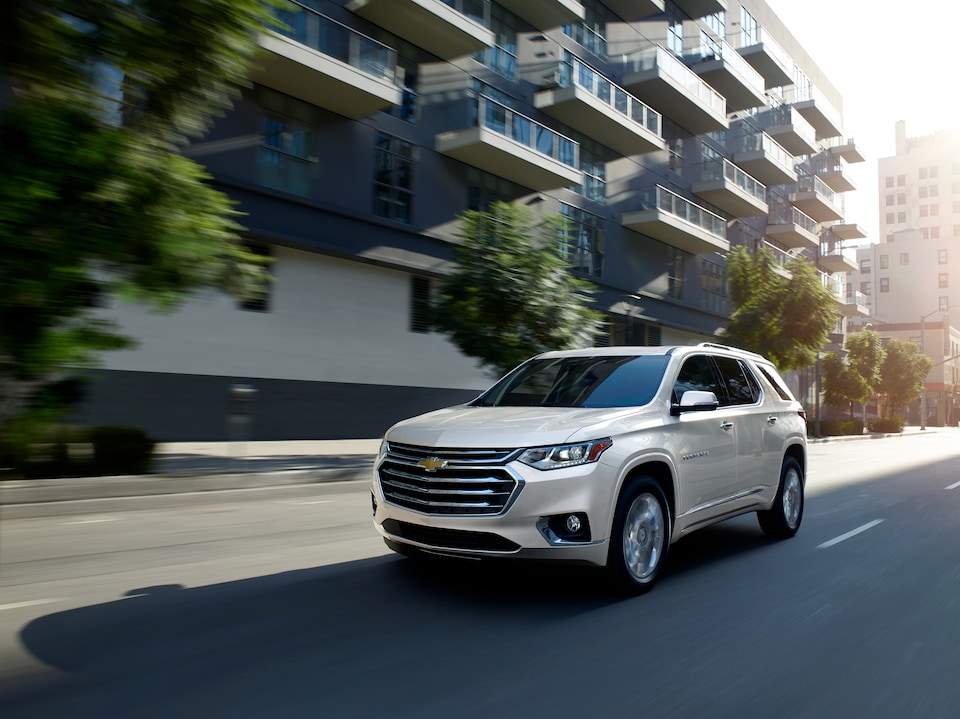 Why is a New Chevy SUV or Cargo Van a Great Family or Work Vehicle?
Do you need a larger vehicle that can help you arrange storage and seating efficiently? A Chevy SUV or crossover can be the spacious vehicle you need, or you may want to opt for a Chevrolet cargo van. When it comes to crossovers and SUVs, you can start by exploring the small and mighty new Chevy Trax and go all the way up to the Chevy Suburban. If you need something more in the middle, a new Chevy Equinox gives you an available 63.9 cubic feet of cargo volume to take advantage of, or a new Chevy Blazer has a cargo offered of 64.2 cubic feet.
If you want to go on the larger side, but not quite as big as a Chevrolet Suburban, a new Chevy Traverse offers a pretty impressive 98.2 cubic feet for storage. A new Chevy Tahoe also rings in big with 94.7 cubic feet of space available, as well as offers configurations for seating for seven or eight. If it isn't only leisure that you need a vehicle for, but something convenient for work, too, you can mix things up with a new Chevy Express Cargo Van that can tow, offers a great space for your work, and more.
See Our Variety and Look for Your New Chevy in Cottonwood
Whether it's utility for jobs or for everyday family endeavors, you can find a new Chevy cargo van or SUV that can grip the tasks at hand. Find the new Chevrolet at Larry Green Chevrolet that has the looks, features, and capabilities you feel can take you places and schedule a test drive!